---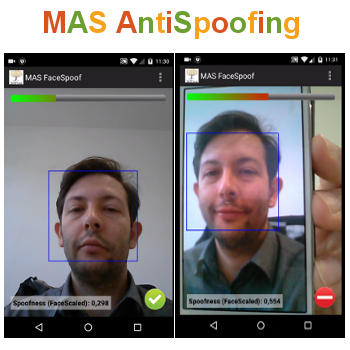 Since the advent of Web 2.0 it has become a common practice in everyday life to use the web, and more recently smartphones, to iteract with web services for
buy / sell something
pay bills
access reserved informations
and so on
However, everytime we access an online service we have to insert a username and a password.
Unfortunately, to avoid having to remember a large number of passwords, many people use the same password for every service and this poses a serious risk of identity theft.
In order to avoid such issues many other authentication systems have been experimented. Between them many uses biometrics features because "you can't forget them at home".
Noawadays many electronic devices, such as cameras, smart tvs, smartphones, have a Face Detection functionality and some also a Face Recognition system, so Face Biometrics is a good candidate as an alternative authentication system.
Unfortunately Face Biometrics alone are a very weak authentication system, because it can be easily fooled: if I take a photo of a person with my smartphone and then I put the smartphone screen in front of the authentication system, I can be recognized as that person.
This kind of attack is called face-spoofing and so, in order to prevent them an Anti FaceSpoofing is required.
BitTree, in collaboration with the PRA group of the Electrical and Electronic Engineering Department of the University of Cagliari, developed an efficient anti-spoofing algorithm to solve this problem in mobile authentication context. This solution is integrated in an Android app for smartphones and tablets.
Thanks to the very good results achieved in the last years with the partecipation to international competitions and with the developement of an efficient and functioning prototype (tested and validated on high performance systems), the Company was able to define the state of the art of the technics of face detection, recognition and on anti-spoofing in general.
Through research and study of the algorithms and the appropriate tehnologies, BitTree developed a library able to support the developement of safe biometric autentication systems in the mobile environment.
With this solid and validated prototype, BitTree is on the market looking for partners and/or sponsors for the industrialization and commercialization of the product.
This project is cofinanced by POR FESR 2007-2013 – Asse VI Competitività – Obiettivo 6.2.2 Azione I e Obiettivo 6.2.3 Azione A